This page last updated November 15, 2007. All links have been checked.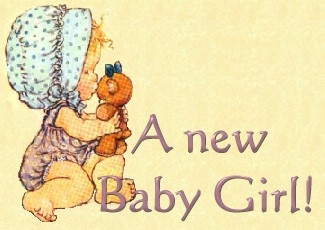 At almost two I'm into everything now. I love to run around the house and drive Mom and Dad crazy. The kitchen cupboard doors and opening and closing the bedroom doors hold special appeal to me. Winter is over so I can go outside again. I love to go to our backyard and swing. My days are spent analyzing whatever I can get my hands on. I love to fit things together, take them apart and try to fit them together again. I don't watch much television, but I love the PBS shows like Barney; Caillou; Curious George; It's A Big, Big World; Mister Rogers' Neighborhood; Sesame Street; Super WHY!; Teletubbies. Shows on Disney Channel like Bear and the Big Blue House and The Wiggles are good, too. So are Nick Jr. shows like Blues Clues, Dora the Explorer, Go Diego Go, and Yo Gabba Gabba. Thanks to my Aunt Carol, I've discovered Boohbah, and like them, too. Elmo is the best! Daddy usually keeps the radio on all day for the cat and the birds and I love to dance and bounce to the music, too. I just like to be active.
It's September 1, 2006 and I'm talking more and more every day. Sometimes Mom and Dad can't understand me, but a lot of times they can. I love to stack things. Mommy's CD cases are great for that.

Graphics courtesy of: