This page last updated March 12, 2007.

My step-dad, Wayne, passed away suddenly March 5, 2007 of a stroke. When it gets down to it, I had him in my life nearly as long as I had my mother and he continued to be an important part in not just my life but my brother's and the lives of our children as well. One thing I noticed in looking at photographs of Wayne is that he was always happy. There wasn't a picture in the 73 years worth of pictures where he looked mad or unhappy. He loved life, loved loving, was a proud and honorable man and I'm so pleased that my life was touched by his and his children. If you get a chance to view the Guest Book you should. His grandson, Jack, his twin granddaughters, Angeline and Caroline and his oldest son, Robert, gave very nice speeches and they're listed in the guest book. He had eight of us children, adding in the step-children, and twenty-two grandchildren including my late son, Arthur. And we are all very fortunate to have experienced not just his love and zest for life but his kindness and generous nature.

I debated about removing the background from this page, but being that Wayne was a diehard Packers fan I thought it was appropriate.

Wayne Van Boven
Wayne Van Boven of Arlington Heights Services for Wayne Van Boven will begin with visitation from 9 to 10 a.m. Thursday, March 8, at the Glueckert Funeral Home, Ltd., 1520 N. Arlington Heights Road (four blocks south of Palatine Road), Arlington Heights, and proceed to First Presbyterian Church of Arlington Heights, 302 N. Dunton Ave., Arlington Heights, for a funeral service at 10:30 a.m. Interment will be private. Additional visitation will be held from 3 to 9 p.m. Wednesday, March 7, at the funeral home. Born April 2, 1934, in Oconto Falls, Wis., to Lyle Robert and Rosella (nee Wagner) Van Boven, he died Monday, March 5, 2007, at Alexian Brothers Medical Center in Elk Grove Village. Mr. Van Boven was president of Wavan Associates. He served honorably in the Army and was on the board of directors for Happy Memories. He was a loving and devoted husband, father, grandfather and friend. He also was an avid golfer and fisherman. His survivors include his wife, Pamela (nee Johnson-Nicpon) Van Boven, whom he married July 9, 1994; his children, Gloria Beth (Ken) Workman of Bloomingdale, Robert Wayne (Sharon) Van Boven of Baton Rouge, La., Andrea (Robert) Paull of Medinah and Lyle (Meg) Van Boven of Schaumburg; his stepchildren, Bret (Carol) Matthews of Arlington Heights, Susan (Lee) Faulk of Fargo, N.D., Vanessa (Eric) Zoerb of Chicago and Greg Nicpon of Arlington Heights; his grandchildren, Gabrielle, Raquelle, Christopher, Michael, Christina, Cathrine, Jaclyn, Tony, Nicole, Elizabeth, Angeline, Caroline, Jack, Ally, Wayne, Lauren Alexandria, Sean, Max, Luke Wayne, Stephanie and Claire; his niece, Roxanne Elliott and grandniece, Sasha Elliott, both of Pearlsburg, Va., and his nephew, Jerry Condon of Houston, Texas. He was preceded in death by his parents; sister, Sharon Williams; and second wife, Anita Van Boven. In lieu of flowers, memorial contributions may be given to the American Heart Association/American Stroke Association, Memorials and Tributes, 3816 Paysphere Circle, Chicago, IL 60674. Funeral information and condolences, www.GlueckertFH.com or 847-253-0168. Published in the Chicago Suburban Daily Herald on 3/7/2007. Guest Book • Flowers • Gift Shop • Charities

I'm afraid I don't have any pictures of Wayne with just Pam, but the photo from my second wedding as a whole family group, there's a picture of them together. The one of just Wayne and me is from my first wedding.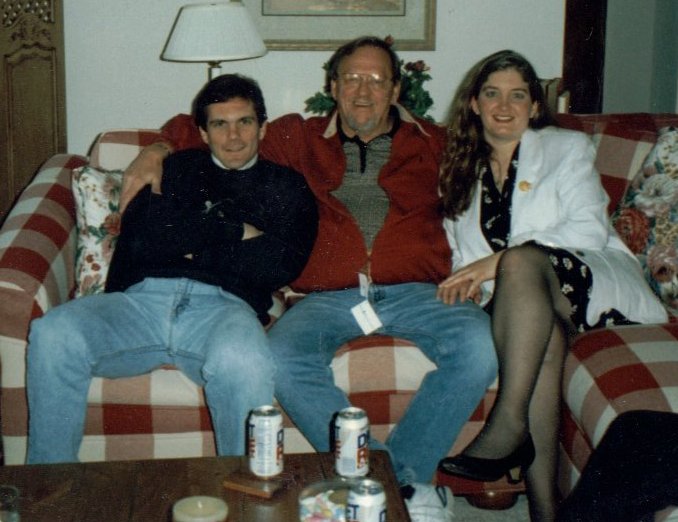 :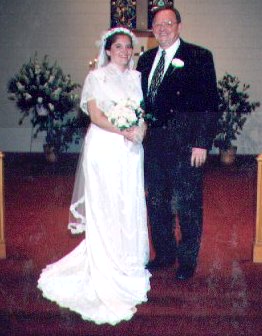 :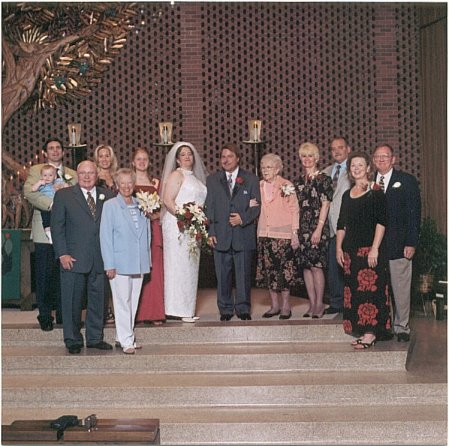 :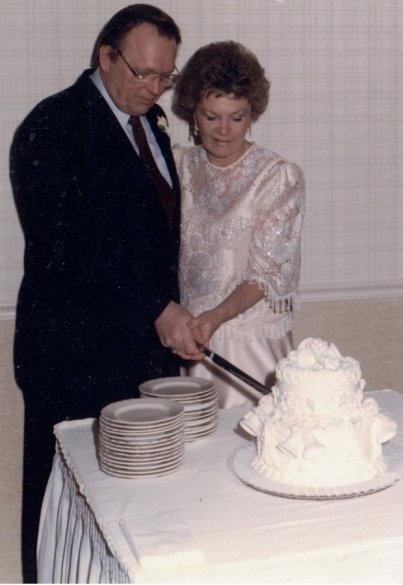 :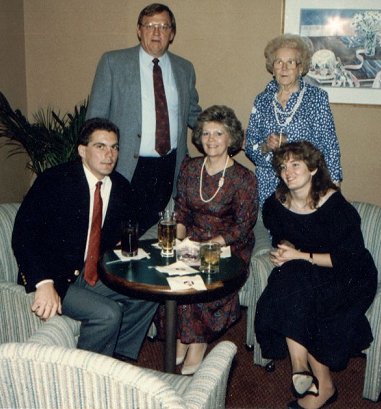 :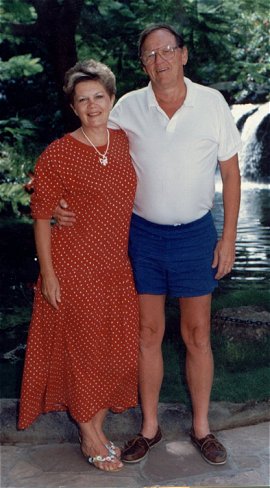 ---
Return Home (for non-frame users)
E-MAIL