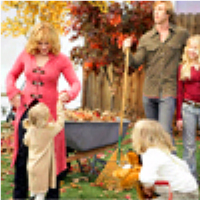 This page last updated October 9, 2007.
Medium Fan Fiction
These are fiction I've written about NBC's Medium.
If you'd like to be updated when this page, or any of my fan fiction pages, are updated, please subscribe to my Yahoo Announcement Only Groups. I send out announcements on Sundays only when I've added new fics to my site. My member list is hidden so no one but me has access to your name or email address. If I'm in a creative spurt and you must know the moment I've updated a fic you can check my LiveJournal where I will post updates as I do them. The LiveJournal in no way replaces my Yahoo Group, I just don't want to bombard email boxes during those weeks I'm particularly busy. You can also go to my Fic Updates Page right here on my site and get all my updates in one place regardless of fandom.
Multi-Chapter Fics
Complete
Desert Sunlight
Buffy Summers is in Phoenix in search of a slayer and encounters someone who seems to know who she is. This is a crossover with Buffy the Vampire Slayer. Spoilers through Medium Season 3 and Buffy Season 7 (very possibly the Season 8 comic, too.)
Works In Progress
Far From My Home WIP
Claire Bennet's care is entrusted to someone outside the Petrelli & Bennet clan. This is a crossover with the TV show Medium with general spoilers for both series, though it's completely AU.
Stand Alone Fics (all complete)
Return to Top
Medium-related FanListings:


Return to Top
---
Home
E-MAIL
Icon used for background taken from: frostthepie