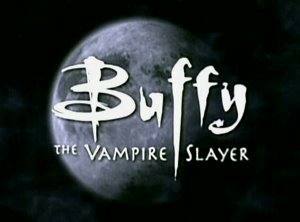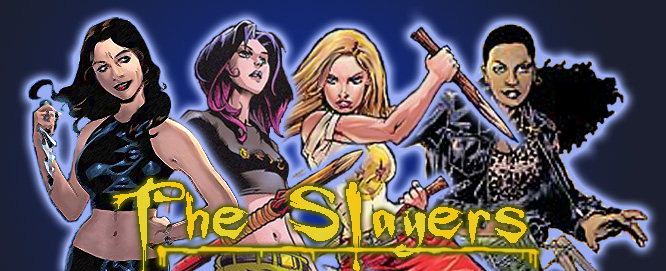 This page last updated July 3, 2007.
Buffy the Vampire Slayer Fan Fiction
As of September 2006, I've made some changes in the Buffy portion of my fan fic area. Everything's still here, but things have been moved around some. I've created subdirectories for each of the ships, misc. fics, episode fics, etc. This is really for my ease in finding things. But if you have a particular story bookmarked, the location has changed. It's not gone.
I also have Buffy the Vampire Slayer and Angel fan fiction links and Buffy the Vampire Slayer and Angel related links for your surfing pleasure.
From here you will find my Buffy the Vampire Slayer universe fan fiction based on the characters created by Joss Whedon.
apckrfan's Buffy the Vampire Slayer fan fiction subdirectories
Please click here for my BtVS & AtS related FanListings. There were so many of them I thought it would be easier to find them and make this page load faster without them all here. Sorry for the inconvenience.
I will be writing them all as I plan to write fics covering all of the seasons over time. I will identify them based on pairing as best as I can, though in some they may meld, blend or overlap. Feedback is always welcome as I cannot write better without it, but if you plan on being petty or cruel please don't bother.
If you'd like to be updated when this page, or any of my fan fiction pages, are updated, please subscribe to my Yahoo Announcement Only Groups. I send out announcements on Sundays only when I've added new fics to my site. My member list is hidden so no one but me has access to your name or email address. If I'm in a creative spurt and you must know the moment I've updated a fic you can check my LiveJournal where I will post updates as I do them. The LiveJournal in no way replaces my Yahoo Group, I just don't want to bombard email boxes during those weeks I'm particularly busy. You can also go to my Fic Updates Page right here on my site and get all my updates in one place regardless of fandom.
I got to thinking of writing a fic for each Buffy episode. These fics will be short in length, say 6-12kb, and will all be stand alone fics. Some will contain 'ships and some won't. I will list each fic that falls into a relationship category on that 'ship's index page. An episode set during Buffy/Riley's relationship will mean the fic gets placed on my B/R fic page even if there is no B/R hinted at in the fic. Obviously, there were times when Buffy was not in a relationship (and no I will not be counting Parker), so I've created an index page to house these episode fics. You can find them all on my Episode Fic Index Page.
Return to Top

Who's Your Inner Buffy Bad-Girl? Find out @ She's Crafty
Return to Top
---
Home
E-MAIL